Max Roach Has Left Us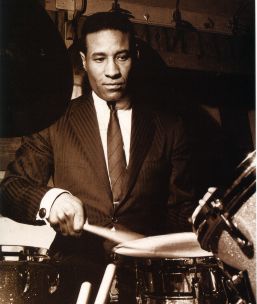 Max Roach, the jazz drummer, composer, bandleader and educator whose approach to rhythm had a profound effect on music in the second half of the 20th century, died of an unspecified illness at his home in New York last night. He was 83 years old.
Born in Newland, North Carolina in 1924, Roach and his family settled in Brooklyn in the late 1920s. An early interest in music was encouraged, and he was drumming with bands by the age of ten. Roach is one of the last surviving members of the generation of musicians who came to prominence in New York in the 1940s and set in motion the influential jazz style that came to be known as bebop. Both Roach and fellow drummer Kenny Clarke were ubiquitous on the scene, which also included saxophonist Charlie Parker, trumpeter Dizzy Gillespie, and pianists Bud Powell and Thelonious Monk, among others.
Credit | Fark This
Labels: Max Roach